About Ridiculous Rule Hash
Ridiculous Rule Hash is extracted from Rainbow Pie, a strain that was created from a cross between Grand Blueberry Pie and Zkittlez. Its lineage contains traces of Purple Urkle, Mendocino Purps, and Grape Ape. The result is a stone-cold pure Sativa with the potential power to imbue its consumers with euphoric relaxation.
From Gord at North 40: "You don't want to miss out on this citrus flavoured hash. Backstory is Health Canada wouldn't let us call it Rainbow Pie because of some ridiculous rule, so we called it Ridiculous Rule Hash."
Contains: 1.9 grams
Terpene Analysis
Farnesene
Limonene
Caryophyllene
Reviews and Q&A
I would buy again
I was very happy with this hash. The consistency is very good and can be used in many applications. The buzz is very clean and allows you to do things with a bit more vigorous than usual.
All in all a very good product. The taste was not the best, and that is why I went with 4 stars.
Phenomenal
Waited patiently after the first batch sold out. Now I can jump in to repeat what everyone else has written here: it's excellent. Among some of the best hash I've smoked in the last 20+ years. Super sticky, smells incredible. Lucid warm all-over buzz. You won't be disappointed
Perfection
Everything about this stuff is amazing. A little hard to work with but it tastes amazing in my new Dynavap. Seems like it's getting harder and harder to find really sour cannabis like this. Gord did an amazing job hunting this pheno. The growing and the hash making are done pretty well too. Can't stop opening it to smell it.
New experience
I've never had anything but black Afghan before so I was a little thrown off when opening a piece of paper with this fresh gooey substance that had more of a wax appearance then what I am used to in hash . However I have been blown away by the taste , smell and potency of this hash. Just a little sprinkle will change the complete profile of what your smoking it with. It was slightly a bit intense in the head for me, but regardless this is quality stuff.
Ridiculously Good
I have been experimenting with different Hash from a variety of providers for the last few years. Most have been very average and seemingly not as potent as the ' true' hash from Afganistan or Morrocco that I remember from the 1980's. This product is by far the best I've tried, it is very potent, the taste and smell are awesome. It is costly, but RRH is worth it, IMO.
If I could give it more stars, I would...
The hype is real. This is hands down the best hash I've had in my life. Insane citrus smell and flavour, definitely going to get this again.
Good in a pipe or even a vape
Super moist hash with enough citrusy terps to make you cough a bit, but having a strong clean kick. Very nice hash.
Perfect
Tasty, with an amazing hit. Uplifting buzz. Was worried at first as it seems wet/sticky but it's not, it's easy to handle and burns good
Simply Unbelievable
I'm not a hash expert but this stuff is the smelliest, tastiest hash I've ever had. It's like a wax consistency, light amber colour and a high that slaps you across the face. Love it, please make more, please oh please. Can I give it 10 stars??
Terpiest hash to date
Smells and tastes amazing
It's on the regular purchase list
About North 40 Cannabis
North 40 Cannabis' mission is to grow great products for the most demanding customers and have fun doing it. North 40 is the quintessential Ma and Pa cannabis company. Run by Cara and Gord, this small, family-run cannabis company in the middle of nowhere was licensed as Canada's first micro-cultivator and micro-processor. This allows them to focus on quality and accountability in everything they do.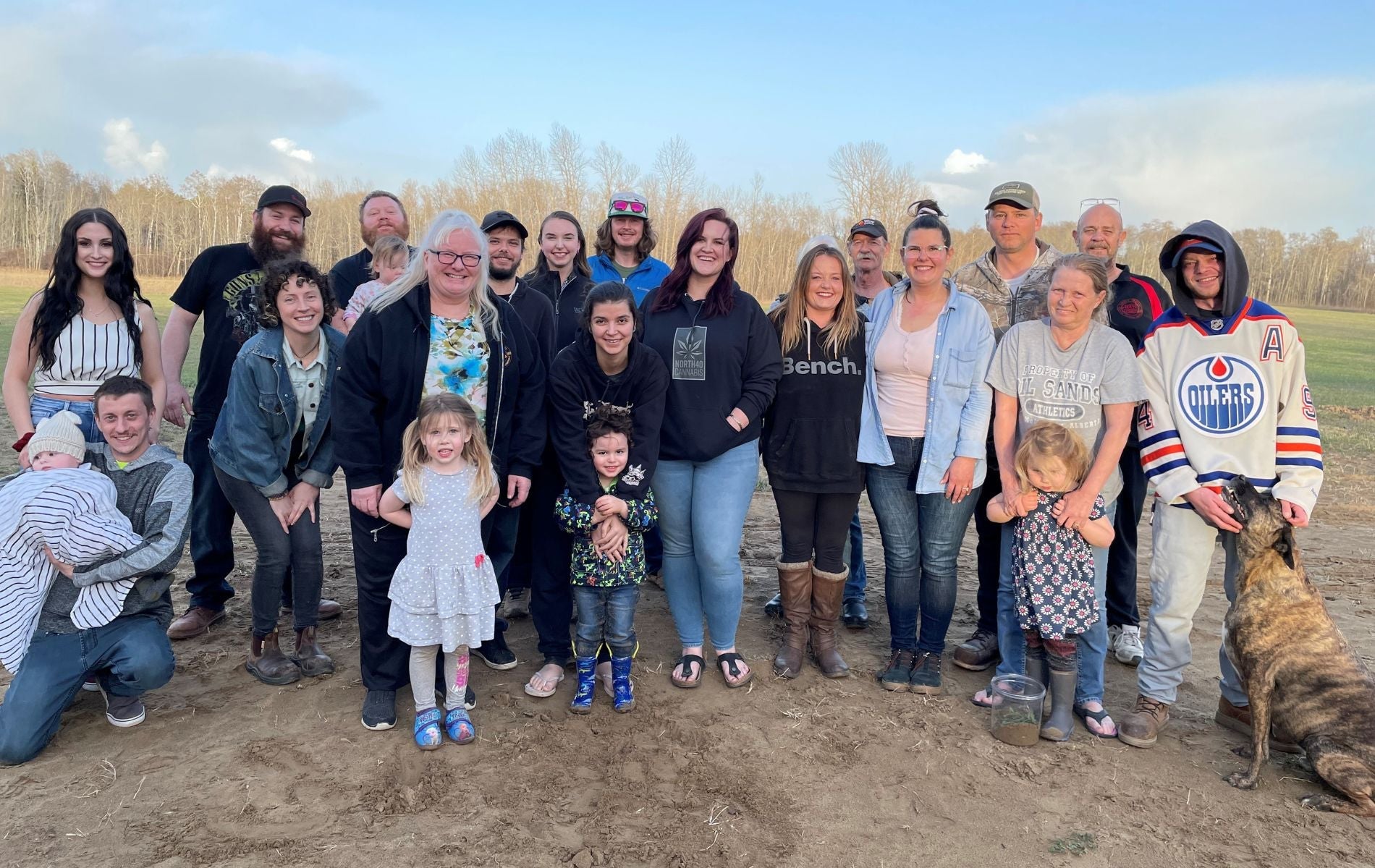 Choosing a selection results in a full page refresh.
Press the space key then arrow keys to make a selection.